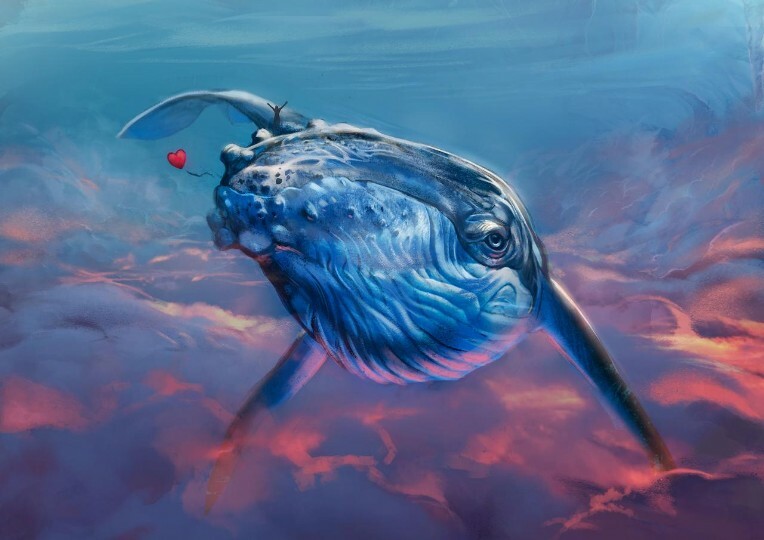 Lost connection with Nature
Art by: Exileden
"This painting clearly speaks my emotions about the Azores Islands… A pure imagination that is driven on another level.
That cluster of nine islands tossed in middle of North Atlantic Ocean is the most inspirational place I've ever been - they are just like a constellation of bright stars in large night sky. Icelandic-like landscapes bathed by warm waters of the Gulf Stream with the explosion of flowers, fossil plants, neon-green hills, springs, mythical culture and unique wildlife make... a real Eden.
And then, sailing to these islands across the massive ocean feels like space voyage to another world. And THAT magical anticipation like astronauts feel.
Today the Azores are recognized one of safest place to be in the wake of the pandemic - as they shining example of wise travelling experience in these dark times, thanks to superb collaboration in the society and restrictions that are only meant to prevent spreading virus, but also welcome responsible travelers that want to reconnect with it's nature's wonders and islands' traditions.
I truly appreciate that, because in my understanding: we all have to put efforts together to prevent emerging pandemic and captivity as well. Freedom is a state of mind."
-Exileden
Follow Exileden on DeviantArt:
https://www.deviantart.com/exileden
Picture original link:
https://www.deviantart.com/exileden/art/Lost-connection-with-Nature-851361806